Quick Links
2012 Holiday
Business Mixer
"A Tuna Christmas"
(a holiday comedy)
Nov. 23rd, 8:00 PM
Hi-Liners Musical Theater Presents:
Seussical
Highline Performing
Arts Center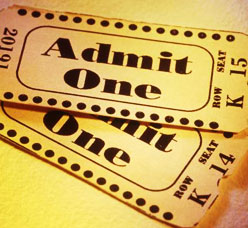 Burien Arts' Vision 20/20 Art Sale Fundraiser is Saturday, Nov. 17. Doors open at 6:30 pm, sales start at 7:30 pm
There will be over 350 pieces of art priced at $40 each. The year the event is going to be hosted at the Keller Williams Real Estate office, located at 455 SW 152nd Street
RESOURCE CENTERS
Small Business
Development Center
Fall 2012 Events Recap
Burien Parks & Recreation ARTS-A-GLOW turned out yet another illuminating event. Featuring live music that rocked Dottie Harper Park, lots of illuminated works of art, a lantern procession led by the VamoLá Drum & Dance Ensemble. It was enlightening in more ways than ever.
BURIEN WELLNESS FAIR
held on September 15, 2012 is a free event put on every year by t
he City of Burien.
Held in Burien Town Square, the wellness fair provides useful resources for better health in our community.
At the 2012 TASTE OF TUSCANY, attendees were wined and dinned to the sounds of Frank Sinatra, participated in a silent auction and more. A lovely event as always.
FALL CARNIVAL DAYS 2012
was fun filled with rides, games and loads of good times. The fall carnival days is a perfect bookend to a wonderful summer!
BRAT TROT 2012.
Record turn out for the 2012 Brat Trot! This race benefits two important local organizations-the Highline Schools Foundation, which gathers community resources to support the 18,000 public school students in the Highline School District, and Safe Kids South King County, which supports injury prevention through education and access.
NIGHT OF THE PUMPKIN 2012 put on by Burien Parks & Recreation was a great success. Attendees participated in costume contests, storytelling, face painting, Day of the Dead Festivities, Arts & Crafts, learned to dance the Thriller and so much more!
BOO! IN BURIEN 2012
had a 'spook-tacular' turn out despite dreary condition's. A haunted house, wiener dog races, costume photos, loads of free candy and so much more.
Upcoming Events In Burien
Winter is just around the c
orner and there are some great happenings around Burien:
DECEMBER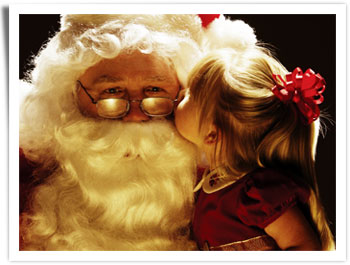 12/1/2012
Winterfest | 12:00 pm - 4:00 pm
Location: Downtown Burien
Celebrate the Holiday Season by shopping locally at this annual community event that includes free horse and carriage rides, hay rides, hot treats and in-store specials. Hours: 10 am to 5 pm
12/1/2012
Moshier Pottery Sale | 10:00 am - 3:00 pm
Moshier Arts Center

Location: 430 South 156th Street Burien, WA 98148
Twice a year the potters at the Moshier Art Center gather to sell their handmade wares. Come to this amazing sale to find hundreds of items such as mugs, bowls, serving dishes, casseroles, garden art, soap dishes, jewelry, holiday items, and more! Come early for best selection. Checks or cash accepted.
For more information on these or any event happening in Burien, contact the Discover Burien office at (206) 433-2882 or by email at
info@discoverburien.com
2012 Business Holiday Mixer
Join members of the Southwest King County Chamber of Commerce, Destination Des Moines, Discover Burien, and several other local Southwest King County organizations for a HUGE holiday mixer! Expect a festive holiday ambiance; delicious local food, beverages, swingin' 60's musical entertainment, door prizes, and more! This is the Business After Hours not to miss!
December 6, 2012
Des Moines Beach Park Event Center
1000 South 220th Street
Welcome New Members

New Business Members

Caring Hands Dental

12459 Ambaum Blvd SW



Burien

,

WA

98146
caringhandsdental@gmail.com
www.caringhandsdental.com
Secret Shopper Program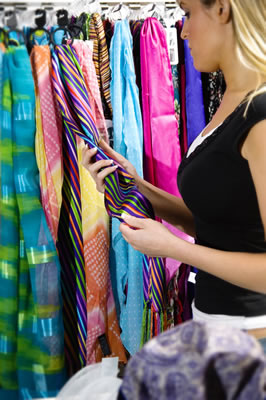 We would like to announce the Discover Burien Secret Shopper Program. Have you ever wanted to dive deep into the minds of your customers or considered hiring a mystery shopper company to review your business? Discover Burien is now offering a free program that will provide this service to our
members.
For details on how to participate in this this program, or to become a member, email the Discover Burien office at info@discoverburien.com
GoGreen!
...
Burien Businesses Recycle For Free!
Start or Improve Your Recycling Program!
Burien businesses that have garbage service through Waste Management, can receive FREE recycling service! Call for details.
The City provides no cost on-site assistance to help your Burien business:
Start or improve recycling

Educate employees or janitorial staff about recycling and conservation

Conserve resources and explore ways to reduce disposal costs

Recycle more materials-like computers, fluorescent lights
The City provides:
Stickers for recycling containers showing what is and is not recyclable

Business Recycling Kits with information on local recyclers and resources

Deskside recycling containers (photo) while supplies last. Up to ten per commercial recycling account. Sorry, home businesses do not qualify.
For more Information please visit Wilder Enviromental Consulting
Host an After Hours
Networking
Event
Hosting an After Hours Networking event is a great way to promote your business in the community and build real relationships with others in the business community.
We have the 2013 hosting calendar now available and spaces are filling up quickly. We will try to allow new members or members that have never hosted before first priority.
Don't have a store front or business location? No problem. There are a number of local partners that you can co-host an event with and split the efforts of hosting alone.
Re(Discover) Burien Video
Burien, WA is a great place to live, visit and work. Don't take our word for it, listen to what our homeowners and local business owners have to say about Burien. And then come visit for yourself!
www.burientownsquare.com
Re(Discover) Burien
Between Black Friday and Cyber Monday is a day
dedicated to supporting small businesses nationwide. Last year,
over one hundred million people* came together to Shop Small® in
their communities on Small Business Saturday®. Shop small was started by a American Express, and the idea has taken off around the world. What are you doing to promote your business for the holiday shopping season? We would love to help share your information. Just email our office information that we can include in shopping local guides, social media and more.
Burien Bites TOP CHEF Competition
Are you a local restaurant and think you have what it takes to make the best dish out of any ingredients in 90 minutes or less? Sign up to be part of the Burien Bites TOP CHEF competition. The event will be held on March 20th, 2013. Expert food critics will judge and rate food on criteria such like taste, appearance, creativity and more. For more information contact
email the registration office HERE.
Ongoing Business Educational Resources
There are many great free and low cost resources for small businesses and hopeful entrepreneurship to participate.
The SBDC (Small Business Development Center), has been helping small businesses for over 30 years. The Washington Small Business Development Center Network is your resource for expert business advising, management training and market research. SBDC advisors offer one-on-one technical assistance at no charge to make sure you have the information you need to make the decisions that are
right for you and your company. They have variety of in-person and online events to help you build and grow your business.
SBDC Resource List HERE
SCORE | Greater Seattle Chapter, can help you in many ways. If you are thinking about starting a business, but don't know where to start, you should make a no-cost appointment with a mentor. If you are a current business owner who is ready to grow,you may wish to take one of our low-cost workshops on management or marketing. If you are a business owner who is not doing well and needs help to survive, call our office immediately to make a no-cost appointment with a counselor. If you are in the process of buying or selling your business, make a no-cost appointment to meet with one of the coaches who has bought or sold his or her own business (or multiple businesses!), or a former broker or lender who has experience handling such transactions.
SCORE LIVE Webinars November 2012
* How to Avoid 10 Payroll Mistakes That Cost Businesses Money
* How to Really Start Your Own Business
* The Secret to Getting Better Customers
Register HERE for SCORE Live Webinars
Small Business Administration, Small business is America's most powerful engine of opportunity and economic growth. That's where SBA comes in. SBA offers a variety of programs and support services to help you navigate the issues you face with your initial applications, and resources to help after you open for business.
SBA Online Small Business Training HERE
(All information from each organizations' website)
Make It Social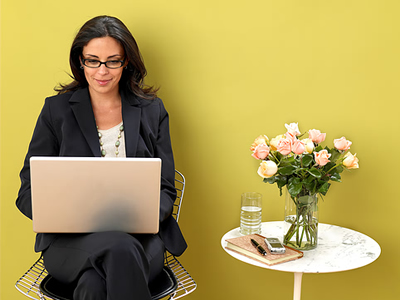 We are now online in more places than ever! As we continue to expand and build these new social media outlets please "follow", "join", "like" and "subscribe" to our different social media channels. Keep an eye out for us on YouTube and Tumblr, coming soon.
Sincerely,


Discover Burien
DISCOVER BURIEN